Livermore Valley Wine Country
With a winemaking history that dates back to the time of Spanish missionaries, Livermore Valley is just a few miles from the city of San Francisco and is home to some of California's most storied wineries.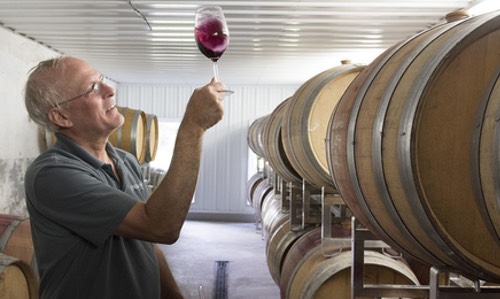 The quality of the Livermore wines is as good as they come. Livermore is the prime destination for relatively low prices compared to most other California wine regions. One of California's oldest wine regions, the Livermore Valley played a pivotal role in shaping California's wine industry.
Livermore Valley encompasses 2,718 vineyard acres. The most widely planted varieties in the Livermore Valley wine region are Cabernet Sauvignon, Merlot, Chardonnay, Grüner Veltliner, Sauvignon Blanc (Fumé blanc). In total there are 19 different varietals planted.
The following are some of the Livermore wineries and vineyards. Click on the name to visit their websites.
Hourly Charter Rate
FAQ: What happened if my by-the-hour ride ends outside of the city it started in?
If you make an hourly booking that ends in a different city from the pickup location, you will be charged for the additional distance it takes the chauffeur to return to the originating city.
Visit the FAQ page for more frequently asked questions
Rate Disclaimer: These rates could vary depending on your pickup location, and travel time may apply. Some vehicles are not available locations.
Scenic Canyons Trail
Sip award-winning wines as you view breathtaking mountaintop vistas, explore Niles Canyon for a historic train ride, see an 1800's Mansion in the town of Sunol, hike in Sunol Park, shop & stay in the historic gold mining town of Pleasanton.
Downtown Livermore Trail
Gateway to Livermore Wine Country, just minutes from Livermore's Historic Downtown!.
South Livermore Valley Trail
Discover rolling hills and scenic canyons, picnic in a winery, stroll Sycamore Grove or Golf.
Why Us?
Advanced reservations to and from the airport for stress-free travel.
Upfront pricing, always.
Guaranteed on-time pickup.
Rides from anywhere, to anywhere.
Available when and where you need us, for as long as you need us.
Complying with all COVID-19 control and prevention precautionary measures.
Face mask and Hand sanitizer available to every passenger and staff.
Sanitizing every vehicle before and after each ride.
Book a ride
We are committed to your safety
Your safety comes first. Our interest is to get you to and from your destination in a safe and timely manner. It's why our drivers are highly vetted, licensed, and insured. Our Drivers, dispatchers, and customer care representatives work hand in hand to make sure every ride is a safe ride!
For more information about the Premium Chauffeured Limousine and Car Service call us at
1-877-435-5466