Antioch Limousine & Car Service Transportation to San Francisco, Oakland, San Jose Airport.
1-877-435-5466
Antioch Airport Limousine and Car Service Transportation
Ride our certified Antioch Airport Limousine & Car Service transportation from San Francisco Airport (SFO), Oakland Airport (OAK), and San Jose Airport (SJC). 5 STARS Limousine and Car Service chauffeurs will greet you on arrival, assist with gathering your luggage, and take you to your first destination in style and comfort. No lugging bulky baggage on and off shuttles or in and out of taxis – your driver takes all the fuss out of this part of your journey leaving you free to enjoy the scenery and relax.
We can offer a meet and greet service for your clients. Or have your executives or family members transferred to or from home in a 5 Stars rated Airport Transportation for that extra space or add a little extra excitement.
Rely on 5 Stars Limousine & Car Service for all your transportation needs. We make sure that the ride your order is always on time and on rates comparable to cab services. After all, if you need to travel, why not do so in style and luxury? We live and breathe with the most reliable and convenient and safe transportation service in the San Francisco Bay Area.
Event Limousine Transportation in Antioch, CA
5 STARS Limousine Transportation proudly provides limo and car service transportation to the city of Antioch. Antioch is the second-largest city in Contra Costa County, California, United States. Located in the East Bay region of the San Francisco Bay Area along the San Joaquin-Sacramento River Delta, it is a suburb of San Francisco and Oakland.
Are you looking for a trusted ground transportation service in and around the city of Antioch, laced with luxuries beyond your imagination? Then 5 STARS Limousine is the service you are looking for. Licensed in California, 5 STARS Limousine has been providing class apart ground transportation service in the Bay area for years now.
With our courteous chauffeurs and elite vehicles, 5 STARS Limousine has earned itself the reputation of having the best worldwide ground luxury transportation network worldwide. One of the most important and prominent doors to door services that we at 5 STARS Limousine provide is our Black Car and Limousine Service which includes ground transportation in and around Bay Area City of Antioch, California (CA).
Hourly Charter Rate
FAQ: What happens if my by-the-hour ride ends outside of the city it started in?
If you make an hourly booking that ends in a different city from the pickup location, you will be charged for the additional distance it takes the chauffeur to return to the originating city.
Visit the FAQ page for more frequently asked questions
Rate Disclaimer: These rates could vary depending on your pickup location, and travel time may apply. Some vehicles are not available locations.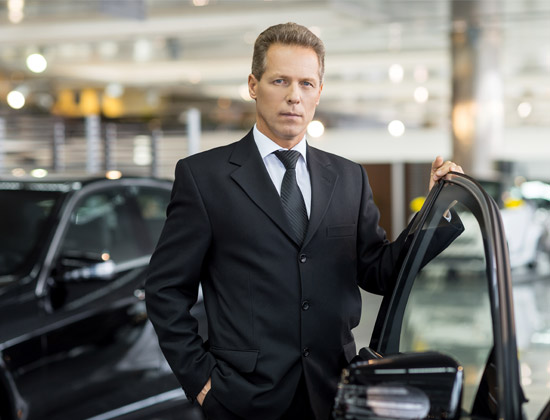 Why Us?
Advanced reservations to and from the airport for stress-free travel.
Upfront pricing, always.
Guaranteed on-time pickup.
Rides from anywhere, to anywhere.
Available when and where you need us, for as long as you need us.
Complying with all COVID-19 control and prevention precautionary measures.
Face mask and Hand sanitizer available to every passenger and staff.
Sanitizing every vehicle before and after each ride.
Book a ride
We are committed to your safety
Your safety comes first. Our interest is to get you to and from your destination in a safe and timely manner. It's why our drivers are highly vetted, licensed, and insured. Our Drivers, dispatchers, and customer care representatives work hand in hand to make sure every ride is a safe ride!
For more information about the Premium Chauffeured Limousine and Car Service call us at
1-877-435-5466